Welcome to the residence Poggio di Dorio
The new holiday residence Poggio di Dorio comprises three houses with 18 modern, high standard flats in total. The stone on the outer wall gives the building elegance and fineness. The houses are built against the mountain on different heights so that every flat offers privacy and a 180-degree view over Lake Como.

Every flat has a large terrace overlooking Lake Como. You can have dinner here or lie in the sun, enjoying the wonderful lake view. The pool and the solarium of over 200m² are also directly above the lake and offer a breathtaking view.

Your vacation will be even more relaxing at Poggio where you will find a wellness center with both traditional and infrared saunas. Our well-equipped gym in our sports center offers a breathtaking view of the lake which will inspire you to stay in shape. Our playroom is quite the ideal place for your little ones where they can play table football and air hockey. Ample space for a picnic or a barbecue is also available.

Lying at the foot of the mountain Legnoncino and having direct access to the beach the holiday residence "Poggio di Dorio" is ideal for relaxing, water sports and hiking. Near the residence there is the hiking trail "Sentiero del Viandante" providing wonderful views between lake and mountain. You also have direct access to a footpath along Lake Como leading to the medieval village Corenno Plinio and its castle.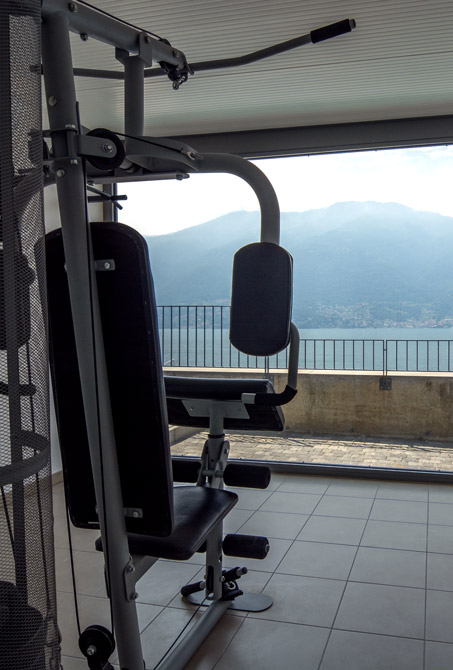 Cosa offriamo
Accoglienza
Siamo disponibil per fornirvi tutte le informazioni che necessitate come clienti e siamo pronti a fornirvi assistenza quando sarete nostri ospiti.
Cortesia
Disponilità e cortesia per i nostri ospiti sono una nostra prerogativa.
Servizi personalizzati
Facciamo il possibile per dare un servizio che soddisfi le vostre esigenze personali in maniera rapida ed efficente.
Offerte bassa stagione
Siamo sempre a vostra disposizione anche durante la bassa stagione per offrivi la massima qualità ad un prezzo adeguato.
Testimonials

Davide Vaccari,
CEO Jet Set Agency
"Vivere una vacanza al Poggio di Dorio significa trovarsi in un paradiso di cortesia, relax e tranquillità. Il tutto condito da un panorama incantato e da molti luoghi affascinanti da visitare durante il soggiorno."
I nostri contatti
Segreteria

Denise Nonini

For any kind of information don't hesitate to contact us. We are waiting for your call. See you soon!

Denise: +39 339 7066383